23-08-2015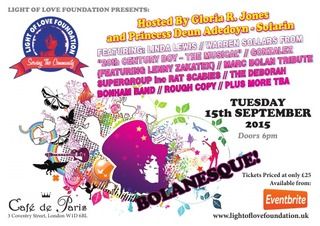 23-08-2015

Today would have been the 88th Birthday of Marcs Mum, Phyllis Feld, born on 23rd August 1927. R.I.P.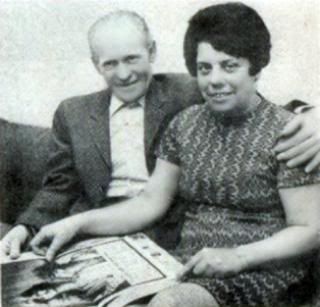 Also thinking of Marcs wife June on what would have been her 72nd Birthday. R.I.P.

22-08-2015

Remembering Simeon Feld, Marcs father, who was born on this day in 1920. R.I.P.

11-08-2015

London Bop 2015!
To order your tickets, please contact londonbop@yahoo.co.uk
28-07-2015

Remembering Steve Peregrin Took (born Stephen Ross Porter), who would have celebrated his 66th birthday today. R.I.P.
25-07-2015

PRE-BOP AND BOP!
15/9/15- The OMBFC Members Pre-Bop. Please note that as the bar is not very big this is for members and invited guests only.
16/6/15- The London Bop will be held at the same venue as last year, The Claddagh Ring,10 Church Rd, Hendon, London NW4 4EA.
DJ Peter is playing Marc Bolan/T.Rex music for us all evening and we have live appearances from Tyrannosaurus Jed and Elliot Nicol. Raffle in aid of CICRA. Merchandise tables upstairs.
Advance tickets only. Tickets are £10 each. To order, please email londonbop@yahoo.co.uk.
04-07-2015

Boogie On to my friend Milan, a Spirit In The Sky who would have been celebrating his 56th Birthday today. R.I.P.
25-06-2015

Happy 70th Birthday to Harry Feld!

24-06-2015

LONDON BOP 2015!
To order tickets please contact londonbop@yahoo.co.uk
04-06-2015

THE SWEDISH BOP!
Do not miss it! 10th to 12th July 2015.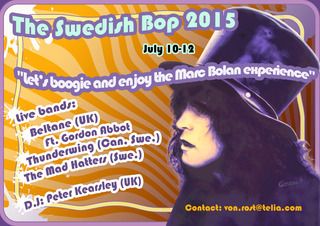 03-06-2015

Respectfully remembering the lovely Mickey Finn on his 68th Birthday today. R.I.P.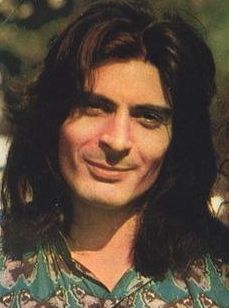 20-05-2015

In memory of Steve Currie on his 68th Birthday. R.I.P.

19-05-2015

Happy Birthday from all at the OMBFC to Herbie Flowers, 77 today!
08-05-2015

Happy 71st Birthday to Bill Legend!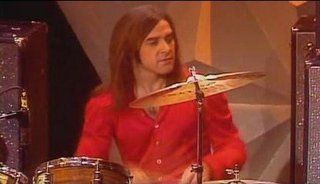 03-05-2015

In memory of my lovely friend Wayne, who passed away 2 years ago today.
Thinking of Wayne and his family on this sad day. R.I.P. x
01-05-2015

MARC BOLAN SCHOOL.
Tickets for the Tornado Radio gig are available now from https://www.ticketsource.co.uk/tornadoradio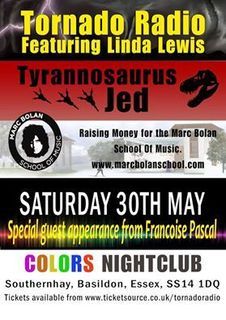 28-04-2015

In memory of Steve Currie, who passed away on 28th April 1981 in a car accident in Portugal.
R.I.P.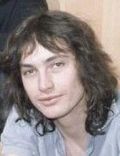 22-04-2015

Remembering my Bolanic friend Milan on the 8th Anniversary since his passing. Still greatly missed. R.I.P.
27-03-2015

BARGAINS!
Universal offers at https://store.universalmusic.com/udiscover include the "Bolan At The BBC" boxed set down to £20, "T.Rex" double vinyl LP at £8, & they have the new CD "For All The Cats-The Best Of Marc Bolan & T.Rex" available for pre-order for £7.99. Members should please log in to our forum for more details.
01-03-2015

MARC BOLAN SCHOOL UPDATE.
MAY 30 : TORNADO RADIO & GUESTS, with Support TYRANNOSAURUS JED.
Colors, Southernhay, Basildon, Essex, SS14 1DQ.
Tornado Radio will be playing one of their epic performances to raise funds for the school, the awesome Linda Lewis will be joining the band for a few numbers and expect some more Special Guests to be announced soon. Special support from Tyrannosaurus Jed.
Tornado Radio main-man is Mick Torry, formerly frontman of All School Are Strange. http://youtu.be/aGYspgujwwA http://youtu.be/eCNf8Jpbh4K
And some Tyrannosaurus Jed: http://youtu.be/qXlLfrik2r4 http://youtu.be/5HNszHOXCrQ?list=PL271A591D9431DA79

SEPTEMBER 20th - 30th : THE BOLAN WALK, Cardiff - London.
Hannah and Claire are going to be undertaking a sponsored walk from Cardiff New Theatre, where their love of Marc Bolan was born, to the "Bolan Tree", in Barnes, London. Plans are afoot (ha ha) for all kinds of happening along the 211 mile route and if you live along it (see the Bolan Walk website) and have an idea that might raise money or press attention, or want to join in all or part of the walk, please contact the school.
Please sponsor the girls! bolan-walk.weebly.com facebook: cardiff to London Bolan Walk Twitter: https://twitter.com/bolanwalk

NOVEMBER : GALA BALL AND AUCTION. London - venue tbc.
A Gala Ball to celebrate the great strides forward the school will have taken through 2015. We have gathered together some amazing items for sale and will have an Auction gallery page available soon - items presently donated for auction include ZAK STARKEY FULL DRUM KIT (as played with OASIS and featured on one of their live DVDs), YOKO ONO signed photo, THE CLASH promo shot photographer Bob Gruen signed photo, MOTORHEAD signed Backstage Running Order sheet, ANNIE LEIBOVITZ signed poster, IRON MAIDEN merchandise and worn band t-shirts, MILLWALL FC signed ball, and paintings by Jennifer Crawford.
If you have something that you would like to donate to the auction, please contact marcbolanschool@yahoo.co.uk

If you would like to have a fund raising event for the school or would like to help please get in touch by emailing marcbolanschool@yahoo.co.uk
18-02-2015

MARC BOLAN SCHOOL OF MUSIC.
There is a new press release about the school at http://www.sourcewire.com/news/86114/the-marc-bolan-school-of-music-launch-plans-to-raise#.VOWfXSjdJSo
Gloria is currently doing lots of radio interviews so listen out everywhere!
Please also visit the fundraising page at http://www.crowdfunder.co.uk/the-marc-bolan-school-of-music where there is a video of Gloria talking about the school & you can also see a scale model of the school.
Donations of all sizes are welcome. People do not have to give big sums of money.
14-02-2015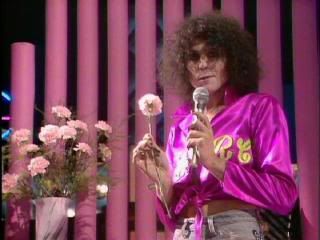 HAPPY VALENTINES DAY!
10-02-2015



Thinking of Johns Children drummer Chris Townson, who passed away 10th February 2008. R.I.P.
30-01-2015

Marc & June were married 45 years ago today!




"Just five close friends were invited along - Mickey Finn and his girlfriend Sue Worth, Jeff Dexter (in a three-quarter length fur coat), and witnesses Alice Ormsby-Gore and Pete Sanders. After posing outside for a few photographs, Marc impishly delighted and with his hair flecked with confetti, June, vaguely art deco in her crocheted cloche hat, and the revellers celebrated with a meal and too many drinks. Sid and Phyllis Feld found out about Marcs marriage some time later, but theyd long known that their second son had a habit of doing things very much his own way."
From Bolan: The Rise and Fall of a 20th Century Superstar by Mark Paytress
28-01-2015

Remembering T.Rex keyboard player Dino Dines, who passed away 11 years ago today. R.I.P.

11-01-2015



Thinking of Marcs Mum, Phyllis Winifred Feld (nee Atkins), who passed away on 11th January 1991.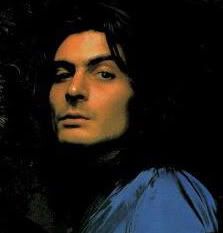 Also remembering Mickey Finn, who passed away on 11th January 2003.

R.I.P.
01-01-2015

HAPPY NEW YEAR!

28-12-2014

Marc Bolan School Of Music.
The school now has a brand new website at http://www.marcbolanschool.com/ with more details about the event I mentioned in our members section.
"The Marc Bolan Coffee House event is happening on Sunday February 8th 2015 at the Vera Fletcher Hall in Thames Ditton (Surrey) from 7pm until 10pm with live music from both singer/songwriter Jed Dmochowski and Tyrannosaurus Rex tribute artist, Tyrannosaurus Jed. There will also be a small auction and promotion for the bigger auction on behalf of the school, scheduled to take place during 2015."
24-12-2014

HAPPY CHRISTMAS!
Well its Christmas Eve already! Where did the last few weeks go? I hope everyone has a fantastic Christmas. Thinking especially of those who are ill at the moment or who are spending the day alone.
Thank you from the bottom of my heart to all who have sent me cards & presents. You are very kind.
27-11-2014

Congratulations to "20th Century Boy - The Musical" which has won Best New Production Of A Musical (Fringe/Regions) in The Broadway World Awards 2014. Well done to all concerned!
Here is the full list of winners- http://tinyurl.com/n4n3836
Remember you can still nominate the musical in the WhatsOnStage Awards at http://awards.whatsonstage.com/ but you only have until this Sunday.